Well Scent Essential Oils
Details

Last Updated: 16 December 2016

16 December 2016
Essential oils have been one of my favorite health-supporting options for many years.  
Well Scent is a company that I believe delivers very high quality products and a company that has wonderful intention behind everything that they do.  Being owned by someone who herself has been very open about her own health challenges, I appreciate their products even more. 
One of my favorite Well Scent products is Watch Your Mouth.  The impact of microbial stress in the dental area on overall health cannot be overstated.  I use 2-3 drops of Watch Your Mouth on my toothbrush instead of toothpaste in support of optimizing my dental health.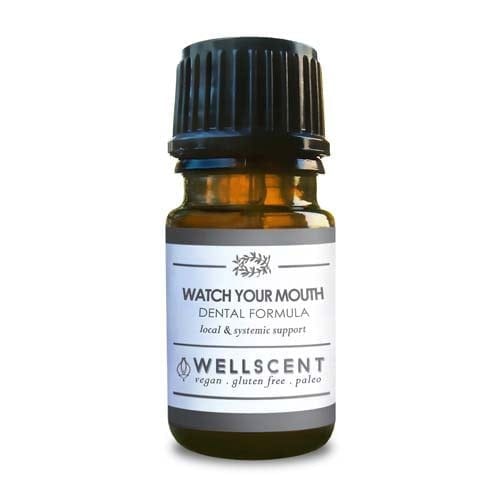 Their Balance and Renew formulas, which are intended to support the immune system and were created to help support balance in those dealing with Lyme disease, are particularly exciting options.
Ordering: Your use of the "Learn More" option provided above supports my work in sharing information from various conferences, interviews, and events though this web site.  Thank you for using this page to place your orders.  If you re-order the product, please return to this page and use the "Learn More" option for reorders as that will further support my work.
Note: No claims are being made about this product.  Any potential benefits listed are based on information provided by the manufacturer, received testimonials, or my personal experience.  
---
  Was this helpful?  If you found this information helpful, I would very much appreciate your support in keeping the site going.  If you would like to donate to my work, I thank you in advance and send you my gratitude.  
---
  BetterHealthGuy.com is intended to share my personal experience in recovering from my own chronic illness.  Information presented is based on my journey working with my doctors and other practitioners as well as things I have learned from conferences and other helpful resources.  As always, any medical decisions should be made only with the guidance of your own personal medical authority.  Everyone is unique and what may be right for me may not be right for others.